Duo jazz guitare contrebasse
Un duo de musiciens, composé d'un guitariste et d'un contrebassiste. Ils se sont rencontrés au cours de leurs études de musique et dans des jam sessions.
Ce duo est idéal pour une ambiance tranquille et détendue. La formule en duo laisse de la place aux musiciens pour s'exprimer pleinement en développent un jeu en accord pour les chorus ainsi que pour l'accompagnement.
Le groupe joue des thèmes de jazz comme All the thing you are, Body and soul mais aussi des thèmes moins connus comme Meeting mister thomas. Des balades, des blues ainsi que des tempos plus soutenus.
Le contrebassiste peut aussi interpréter quelques thèmes au chant pour le plaisirs de tous.
Les enregistrements audios et vidéos sont réalisés en prise direct.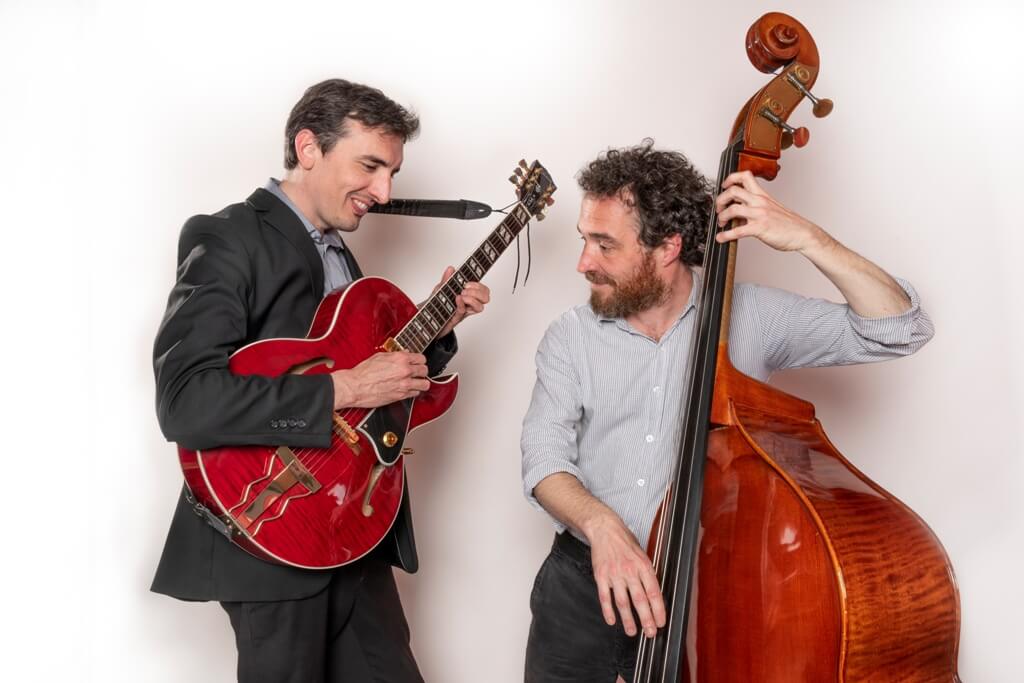 Contact booking
Jérôme Bartier : 06 21 22 42 70
contact.jlbprod@gmail.com